Close X
scroll left/right to view move
Creative Thinking Level – 1
Creative Thinking Level – 2
Creative Thinking Level – 3
Creative Thinking Level – 4
Creative Thinking Level – 5
Intelligent Creative Thinking Programme

Intelligent Creative Thinking ➙ Level 1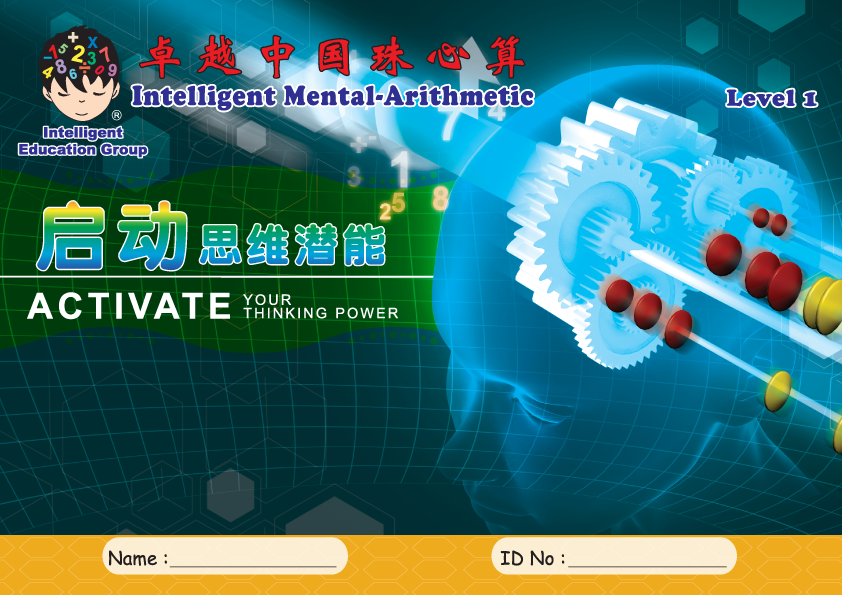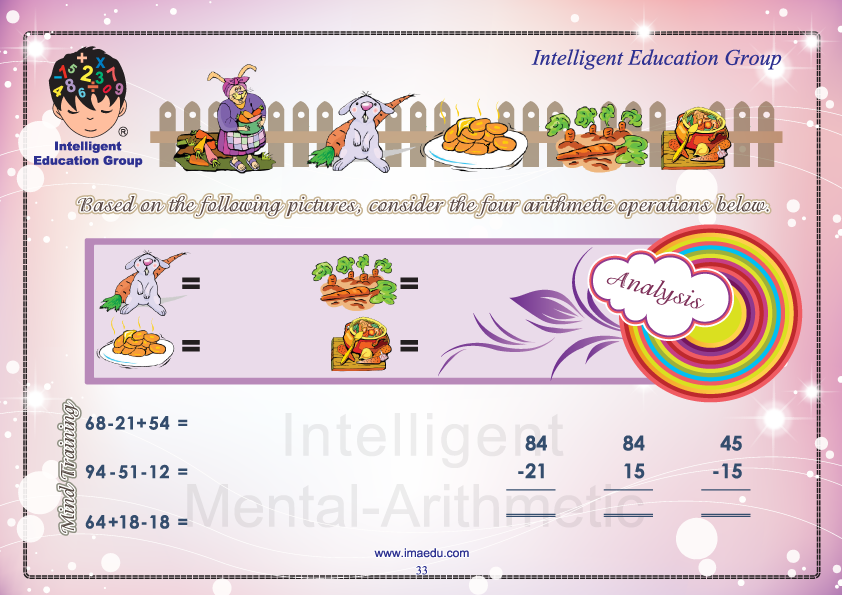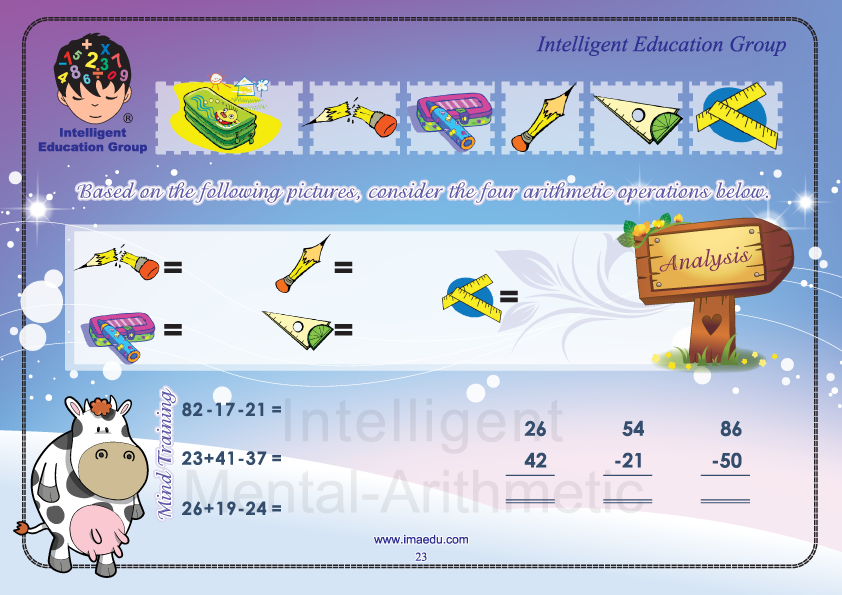 The human brain can be divided into two parts left and right. The left side of the brain is called left brain which controls languages and characters, the right side of the brain is called right brain that manipulates images. Although both halves of the brain can be used for thinking, most children only use their left brain to think and solve problems because of lack of right brain training. In order to encourage students to think by using their right brain, Intelligent Mental–Arithmetic has carried out a self–exploration method for them. It is a method to think by dint of the images and learn by words after that. During the process of exploration, students will be able to acquire knowledge well. The result of self–exploration is obvious. It not only accelerates the analytical speed of students in solving the mathematical problem but also can make the questions easier at the same time.
Intelligent Creative Thinking ➙ Level 2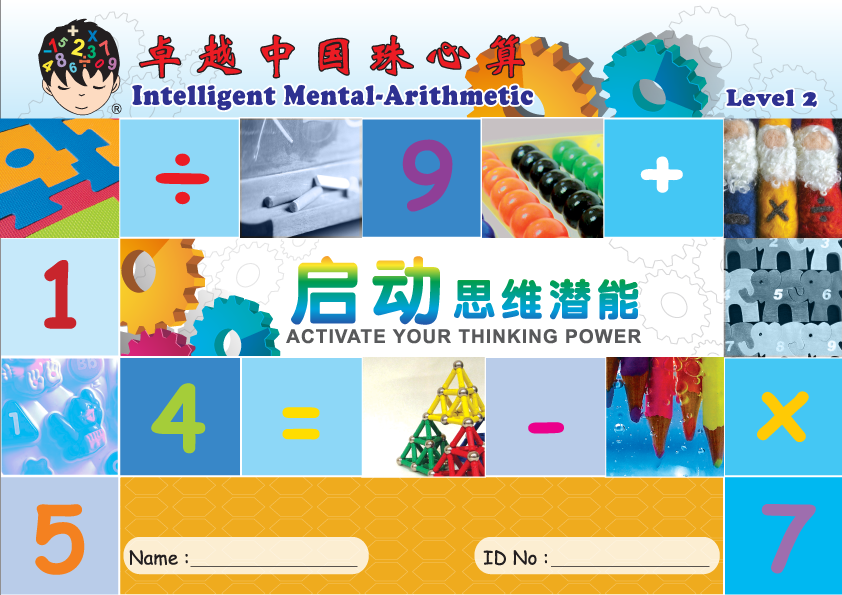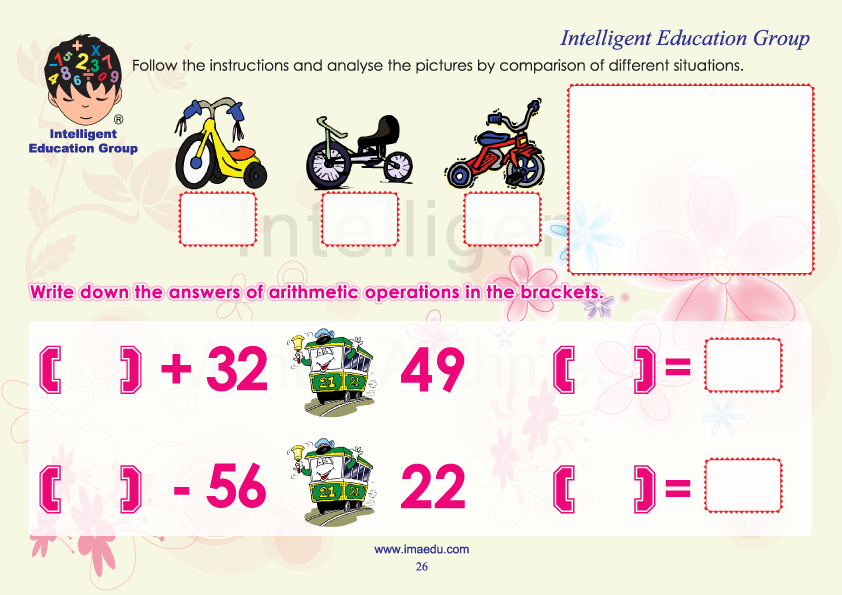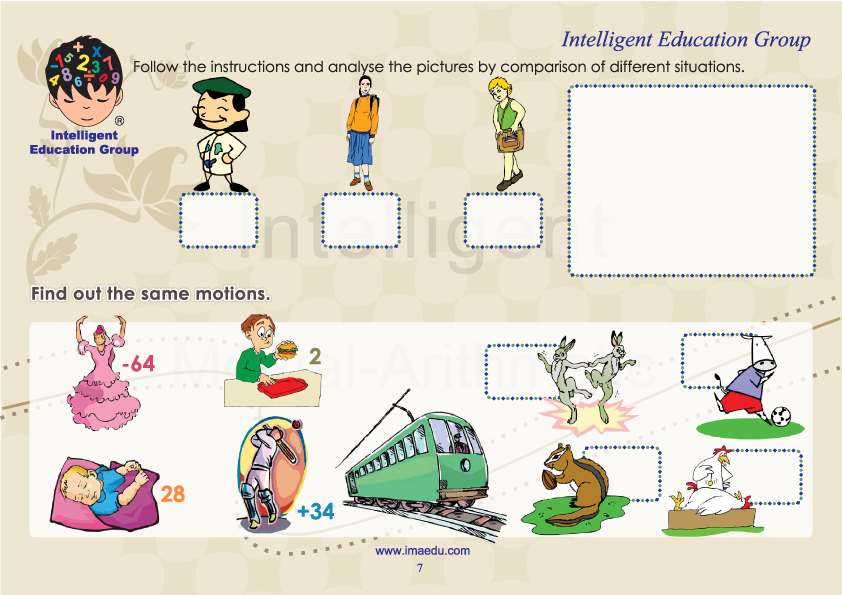 Mathematical problems play a significant role in the syllabus of Mathematics in primary school. A series of creative thinking training has been designed. In virtue of the real image of beads, students are able to have a concept of numbers and to carry out the concrete analysis.Thinking through images leads students to come into a self–exploration learning process.
The following is an observation result from the fresh learners: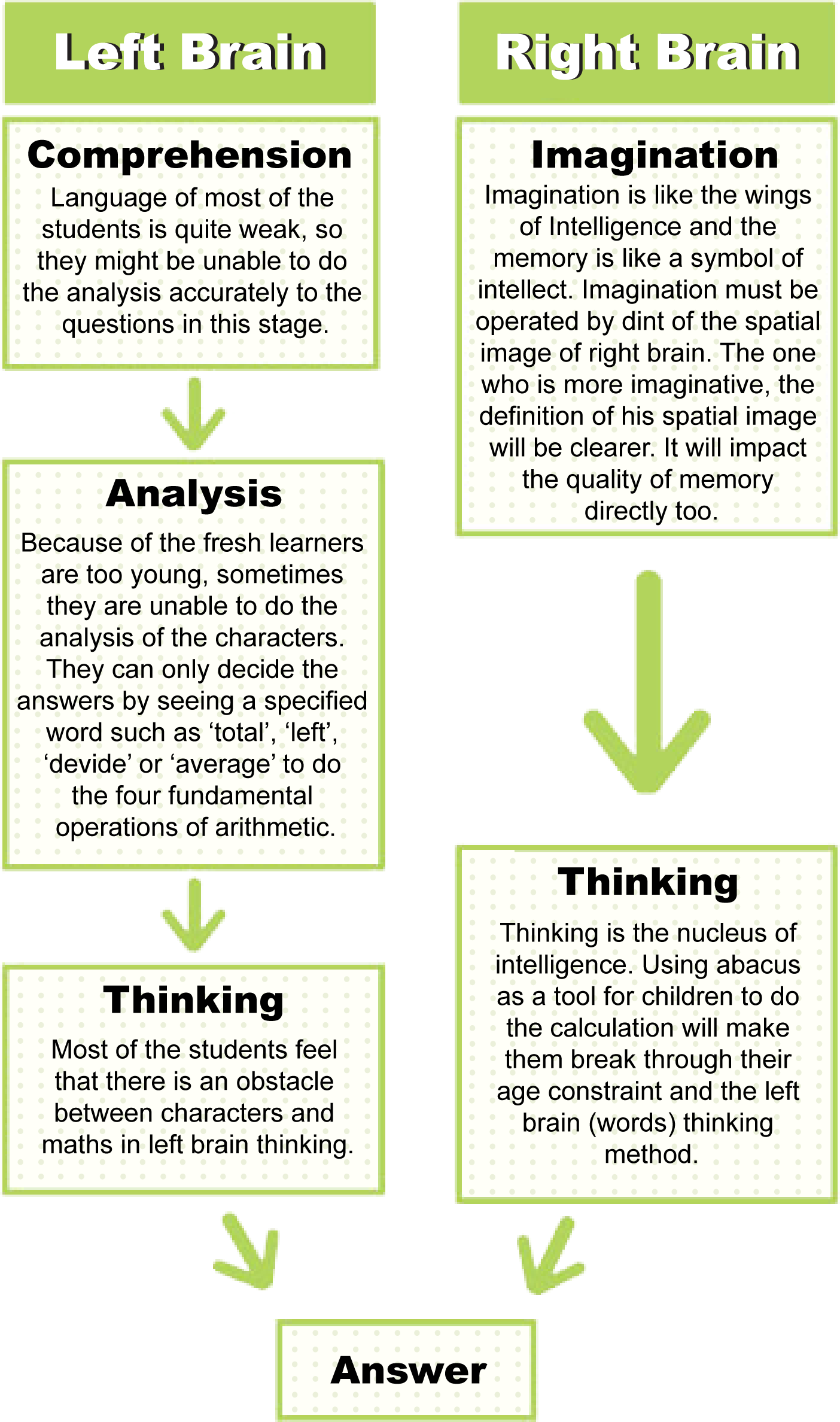 Intelligent Creative Thinking ➙ Level 3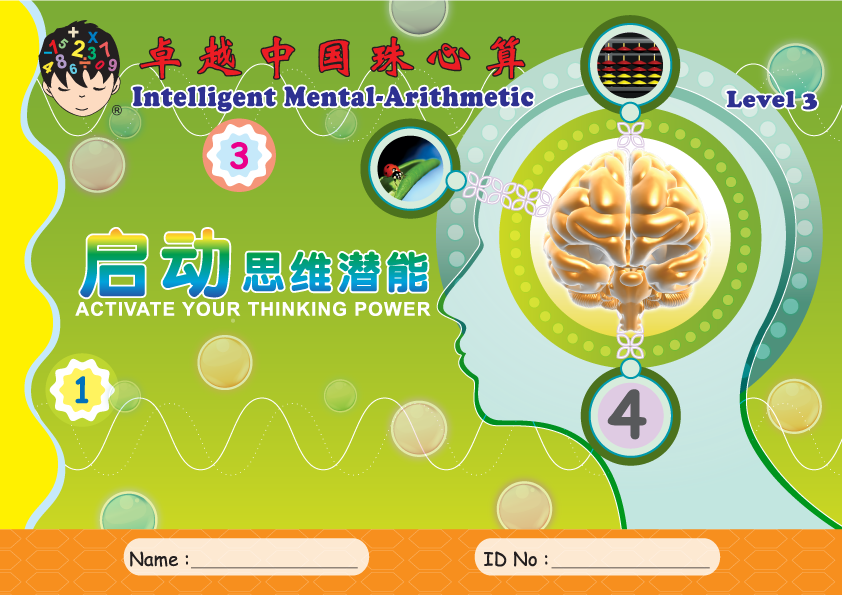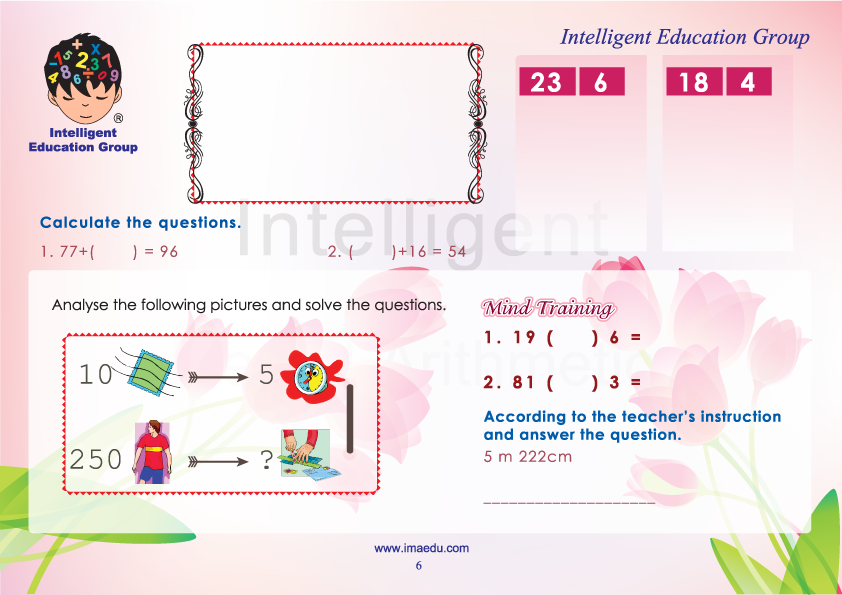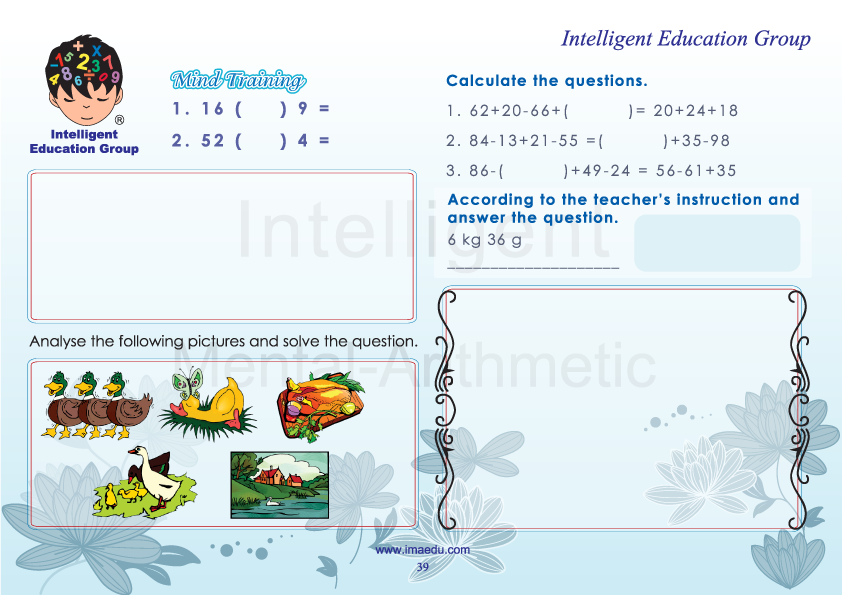 What is thinking?
In short, when one receives any messages, the message will be progressed individually and bring out its relevant meaning. During the process, one will be in the thinking status.Therefore, the hearing test through thinking questions, which is able to improve students' independent thinking skills and lay a strong foundation to the literal questions of the left brain, is adopted in the Intelligent Mental–Arithmetic programme. It helps them to develop their thinking ability swiftly by using the right brain. In addition, colourful pictures and interesting exercises enable students to bring imagination into great play.
Intelligent Creative Thinking ➙ Level 4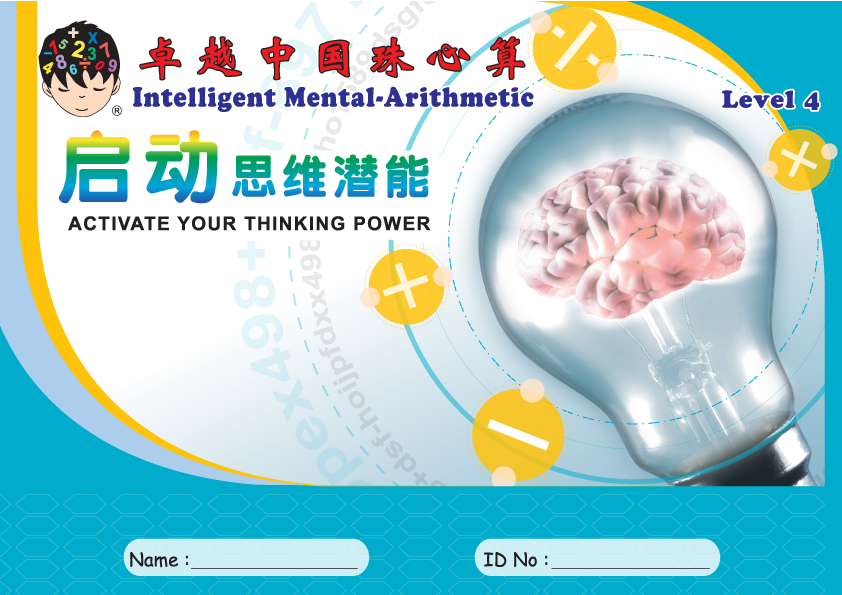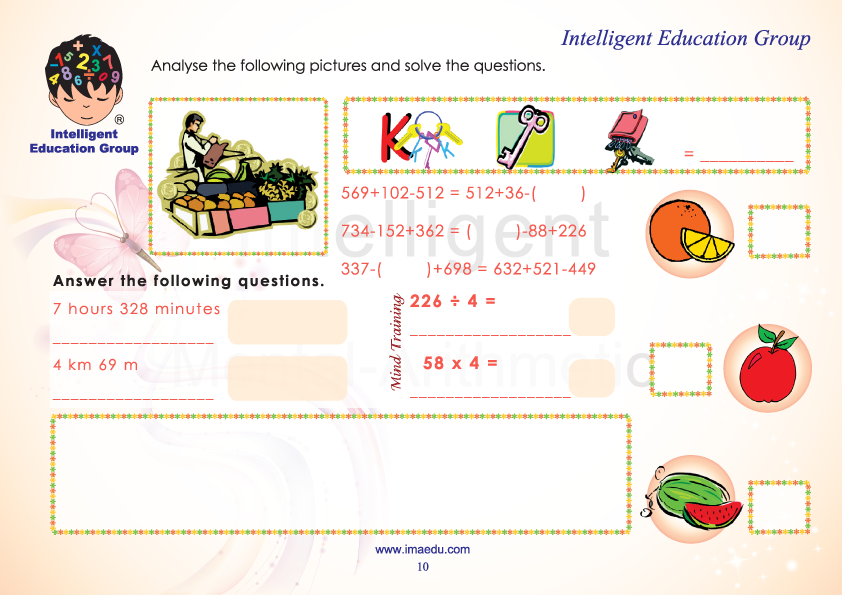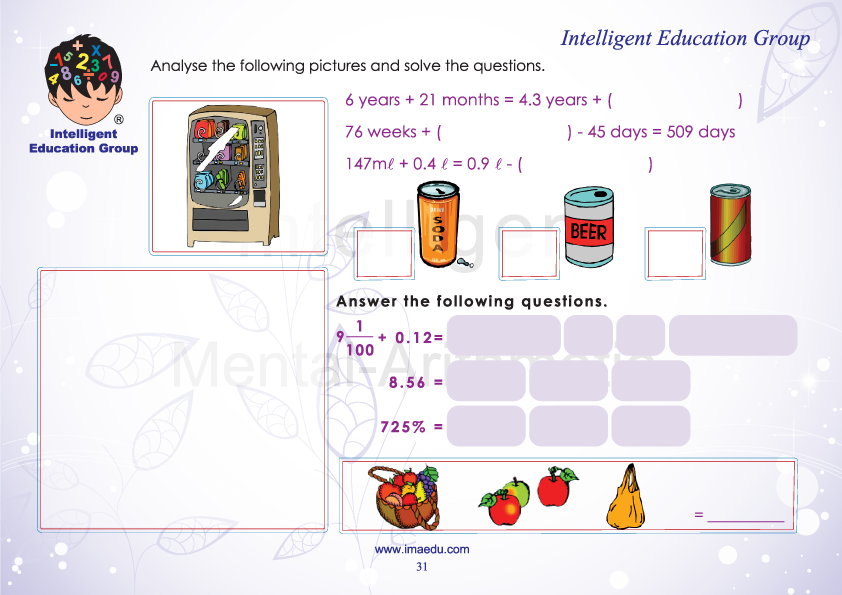 To exercise ➙ Radiant thinking and enlighten unlimited creativity
We are not thinking in linear form, but radiation. Hence, when think about a main topic, many related or unrelated ideas will come to our minds. For example, when we talk about "ice–cream", we will think of its sweetness, coldness and many flavours; from the word, "coldness", we will also think of ice cube and soft drinks. At the same time, we will think about chocolate, vanilla, strawberries, and related objects with the word; "flavour" followed by the image of fruits appearing in our brains. Then, our mind will become broad and will think of other things which are not really related to "ice–cream". These ideas may seem unrelated, but there is a link between each other in nature because each idea is arising from the initial idea. If we can utilize two or more of the ideas, it will be sufficient for us to inspire our creativity.

Intelligent Creative Thinking ➙ Level 5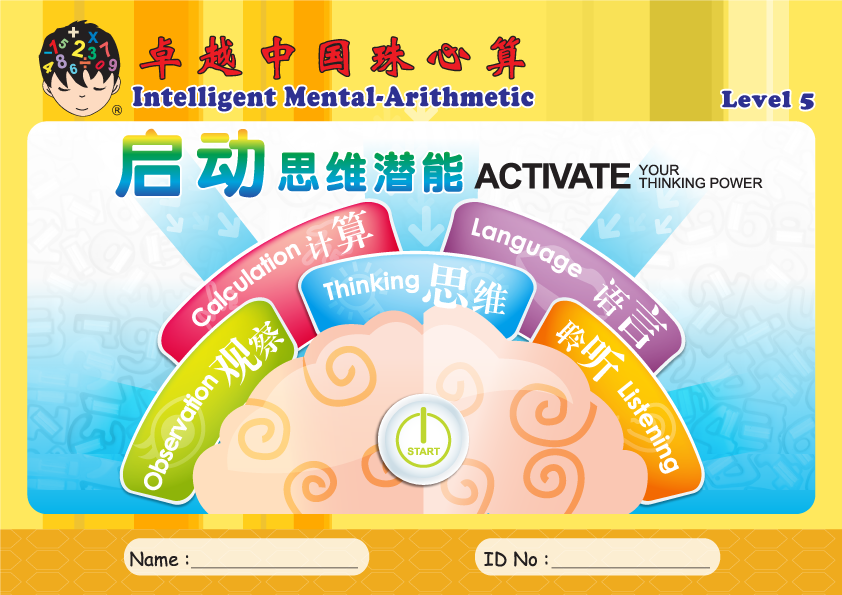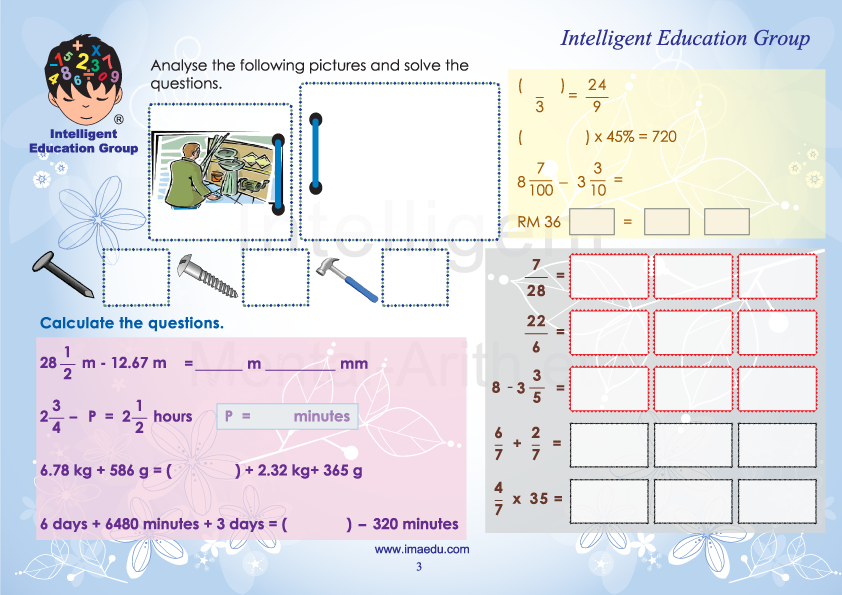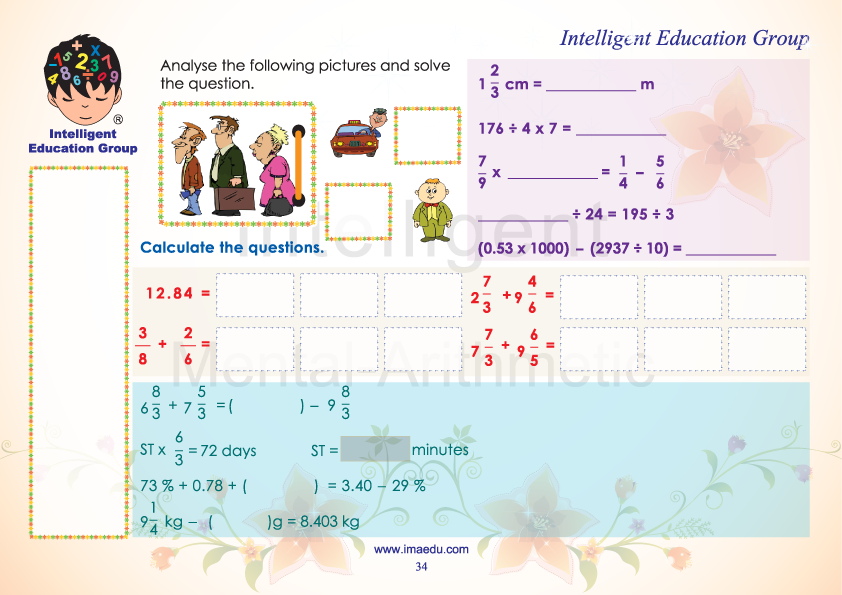 The difference between human beings and other animals is that the former has well–developed brains which are good at thinking. Human beings are sentimental animals. Some minor matters can also lead to our thinking so we shall think constantly. Why people should learn to think ? In fact, thinking is enjoyment, people will be happy when they think. A person's life is the process of known to unknown and unknown to known. That is actually a process of learning and thinking. Thought and spirit is the real wealth of human beings whereas materials and money are not, the latter is temporary store in our name. One day, we will return it to others or society. Thought and spirit will not be devalued but will be value–added, it will not be bankrupt, be robbed but will share with people. Everyone is eager to succeed, he or she hopes to be in smooth water. Those who take the initiative to find their favourable factors are mostly about thinking. Those passive people who only listen to someone else are not thinking. Therefore, much thought is required for those hardworking people. It can be said that thought is actually a prepared weapon for hardworking people. All progress, all success springs from thinking.